I'm not a proper grown-up- I don't have things like a mortgage, maturity or health insurance.
I will trill out the party-line; "I am blessed to live in a country that has free healthcare." Sure, aren't there women in America giving birth on the doorsteps of hospitals for the want of health insurance? Feel free to continue adding to this sentiment for as long as you please.
I may not be a proper grown-up that has health insurance, but I am a proper grown-up that's worked and paid taxes from the age of sixteen. Apparently, those taxes pay for things like state pensions, government chauffeurs and our public health care system. The Irish Health Service Executive has been met with less than stellar reviews during any time of my living memory, but in recent years it seems to have taken a massive hit. We have all heard about the colossal waiting times in A&E, that's nothing new, but when patient care is suffering due to lack of attendance from staff, something is sorely wrong. True, staff are overworked and underpaid and are still only human after all, but is that really good enough when those under their care are largely at their mercy and not receiving even adequate treatment?
Yes, I am about to talk about psychiatric care, but first I want to mention a few hot topics of 2017.
The HSE issued a report in May of last year on Clinical Maternity Complaints. With regard to this, our elected TD and Minister for Health Simon Harris said: "It is regretted that it has taken such a long time for these issues [perinatal death, maternal death, communication, access to information, autism, gynaecology issues, health care record issues, infant after care and management of labour] to have full visibility. The number of these complaints over such a long period of time is a wake-up call to all of us to ensure our health system becomes more open, and deploys systems that are responsive and listen and learn from patients." Portlaoise Hospital, one of the hospitals to come under most criticism, was declared by Dr. Peter McKenna, a member of the review, to be "within the parameters of what is statistically acceptable regarding perinatal mortality [and that] no maternity hospital lies outside the range of what is acceptable."
So,
· Lesson 1: We need to complain for a long, long, long time before a complaint is taken seriously. (60 years in this case.)
· Lesson 2: Our standards are dictated not by patient satisfaction and level of care, but by achieving a standard of care that lies within the range of what is 'statistically acceptable.'
· Lesson 3: Even the paperwork is a shambles, with health care records being one of the major issues in the recent report.
Last August there was a scandal as a technical error led to the misreading of at least 25,000 X-Rays, MRIs, CTs and ultrasounds taken since 2011. So, only 6 years' worth of potentially life-threatening technical errors. Patients could have been undertreated, overtreated or not at all. The HSE fell far short of allaying the public's fears, with a spokesperson for the Irish Patients' Association saying: "Far more is needed to alleviate fears and anxieties that patients' may have… From the public's perspective, more information needs to be provided by the HSE." Yet, a Dr. Chris Luke, a consultant in Cork Universtity Hospital, spoke out about it being "potentially serious if patients were overtreated", but that in normal practise such things would be picked up by multidisciplinary teams, where doctors would confer on a range of tests and checks. Excellent, so many well-trained, seasoned professionals are all seeing the same technical error. No biggie. Very comfortingly, Dr. Ann Hogan, president of the Irish Medical Organisation, said she hoped very few people "if none at all", would have to worry. Phew!
Meanwhile, Professor Barry O'Sullivan from UCC's Department of Computer Science told The Irish Examiner, "If the HSE is using a system that is so wrong then how does it know that any of its systems are reliable? I've never heard of an error like this. The mistake is a really fundamental one."
· Lesson 3: Even the HSE's technology is flawed and outdated with even scan results being questionable. Heard your leg snap but your X-Ray came back clear? Ask for another member of the multidisciplinary team to check it out- don't make any dinner plans though, even though you've just spent 9 hours in A&E you'll probably be waiting another 9 for that second opinion.
In March of 2010, it emerged that nearly 58,000 X-Ray's taken between 2006-2009 in Tallaght Hospital had gone unreported. In March of 2013, it was revealed that more than 6,000 patients were waiting up to 5 weeks for results of X-Ray, CT, MRI and ultrasound scans.
If you go to indeed.com, you can actually read reviews from HSE staff that are unhappy with the care they are able to provide for their patients!
A current employee as a general assistant in the addiction service in North County Dublin writes:
"Team work is lacking. Management have no real understanding of the addiction service. All I want to do is work with a good, responsible team and to help people/service users." – 7 March 2017
A former nurse at Cork Hospital said: "I worked here for two years and noticed a lot of things wrong and when you informed management, they just laughed at you. I saw racism, sexism, aggression, all by employees." – 15 August 2017
A current nurse, again in University Hospital Cork said: "Bullying is rampant by management and it's only getting worse. I do not recommend anyone would work here."
Current Assistant Director of Nursing in a Dublin 1 Hospital says of her position as head of the Mental Health team: "Standards are a challenge to maintain in a resource driven service but it makes you reflect on what are your essential needs. Assessment is ongoing and accountability important as it focuses attention."
This is where I would like to jump back in, because as stated by Asst. Dir. Of Nursing of a Mental Health Team, care gets whittled down to one thing- "essential needs."
In September 2017, the Irish Times reported on a review into Roscommon mental health services. The report was undertaken by a panel of experts on behalf of the HSE and were "surprised" that despite the heavy cost-cutting criticised in the report, €17.5million in direct funding was returned to the HSE by Roscommon facilities between 2012 and 2014. The review went on to cite "systematic failings in reporting and managing incidents of sexualised behaviour", while an over-emphasis remained on financial austerity over patient care. Further stated, there was an atmosphere of "control, negativity, and a culture of blame [where] some senior staff normalised bad behaviour; others perpetrated it." The review team visited nine mental health facilities in the country.
Since the "essential needs" of any health care provider is to provide adequate health care in a suitable environment, I don't think that in Roscommon's case, "essential needs" were being met. A spokesperson for the Psychiatric Nurses Association said the review was a "shocking indictment of management of the services." The review made 27 recommendations for reform in the Roscommon region. I do hope that these recommendations will fit into the services' "essential needs."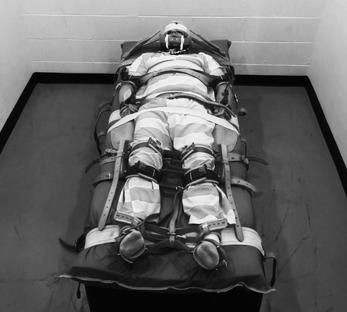 Standards of psychiatric care have evolved hugely since the time of lunatic asylums, where containment and restraint were the main forms of care and lobotomies were considered a good idea; but it is not good enough in this day and age for us to gauge suitability, accountability, efficacy and quality of treatment against the outdated methods of the 19th and early 20th Century. Japan is the only country that still physically restrains patients, tying them to beds for days or even months at a time. The rest of the world has moved forward with successive waves of evidence-based treatments mainly involving psychiatric drugs and psychotherapy. We need to judge the standard of care that our mentally-ill patients are receiving in comparison to the standard of care in other sectors. We need our mental health system to be striving for the same level of patient care as any oncology, cardiac, renal, surgical, intensive care, paediatric or maternity unit. We need our mental health system to be striving for it even more so- it is the service that caters to those who cannot always speak up for themselves. It is easy to disguise injustice on a ward filled with 'crazy' people. It is easy for standards to be low when a ward's patients' are oblivious to their surroundings, are too afraid to cause a fuss, or too depressed or derealised to even notice or care.
I am currently a patient on an acute psychiatric unit. Five times I have become mentally unwell enough to require immediate psychiatric help on an acute unit. I have been in three different hospitals, though one was a very brief stay. I have always stayed quiet, never wanting to stir up any problems or bring unwanted attention to myself. However, I feel the need, as someone with a voice and a platform from which to speak, to reveal some harsh truths about our modern day health system, as I have experienced it, first-hand.
Hygiene:
The ward is filthy. Many of the patients do not have a sense of personal hygiene and many others are on medication which can make their balance contentious. It is not enforced that bathrooms and toilets remain segregated and, to put it bluntly, there is men's piss all over the toilets and all over the floors. The floors are stained with spilled tea and coffee. The couches and chairs in the TV room are likely to be sticky and have pieces of sandwiches and other rubbish between the cushions. They are similarly stained with tea and coffee. By the end of the day, the floors throughout the ward are sticky underfoot. The ward gets a once-over clean first thing in the morning and then the day begins, bringing all its fresh dirt with it. Toilet roll and hand towels frequently run out and are not replaced until the arrival of the night staff. In one instance, there was not a single sanitary bin for used sanitary pads and feminine products that wasn't full to the point of not closing. Even when I pointed this out to the head of staff, it took three days to be resolved. There are almost no toiletries available for patients who come in through A&E with nothing except the clothes on their back, maybe their wallet and phone. There are no toothbrushes or toothpaste available. Pads or tampons are not available for the women. There are no pyjamas; people must wear the same clothes both in and out of bed for up to a week, or wear a standard hospital gown- which has no back. Sachets of shampoo/shower gel and packaged sponges are available. Towels however are often a premium product- more than once I have been given a pillowcase to wrap around my hair and a sheet to dry myself with. There is no hand sanitiser on this filthy ward; people might drink it. There are no facilities to have clothes washed. In the Summer time, the smell on the ward is, poetically, pungent. I'm blessed to have wonderful support, my Mam and Dad visit at the weekends and my Mother takes away my washing and brings me clean clothes (go on, the Mammy). I'm lucky- I would guess that only about half of the people in here have someone to do that for them. Some of that other half could be here for months and months without even having leave off the ward to go to the laundrette. It is not unusual to see dried blood in various places. The staff pretend not to see. There are a lot of things they pretend not to see. I have seen patients walking around who have clearly soiled themselves for long periods of time and I have seen in multiple times. People try to wash their clothes in the hospital sinks with foam hand wash and hang them to dry over the curtain railings around their beds. Radiators are often bedecked with hand washed underwear. Patients openly spit on the ground, drop food or drink and it is left uncleaned. As it is a non-smoking ward and many of the patients have no leave of the ward, the bathrooms are generally filled with the smell of smoke and cigarette butts block the drains.
Nutrition:
There are three meals a day, breakfast at 8.30am, lunch at 12pm (yes, nursing homes have later lunches than this) and dinner at 5pm. There are sandwiches available at 8.30pm and 10pm with tea and coffee. This is a contentious issue for me and I'm going to purposely just give the facts of the matter. All the food is cooked off-site and is only re-heated on the ward. Despite the rest of the hospital having a rotating menu, the menu on the psychiatric unit is the same, every single day. Apparently, for the mentally challenged, a varied diet is not on the list of "essential needs." Breakfast is a standard of toast and cereal, while lunch is a daily fry of sausages, rashers, pudding, chips, omelettes, etc. You can request a sandwich or a salad, I usually request a vegetarian salad and supplement it with some vegetarian quiche or a vegetarian spring roll from the hot food counter. Zero credence is given to the fact that as a vegetarian, one might want one's food picked up with a separate implement to the one that has been doling out sausages. Staff openly take food from the hot counter – with their bare hands – and eat it, while chatting to one another instead of monitoring their patients. This week, one particularly disturbed girl, who was supposed to be on 24hour watch, threw a cup which shattered at the feet of the nurses and scared many of the other patients. For me, dinner is much the same every day- a veggie burger and some veggie curry, with whatever vegetables are available that day. The vegetables are the only thing that change. The omnivorous patients seem happy enough with the food in general, there is a decent enough selection and of course, jelly and ice cream or apple pie and custard for dessert. Some people complain, but to call a spade a spade, does anyone really like hospital food? Having an eating disorder has made navigating this minefield particularly tricky; especially as I'm awkward (AF), being vegetarian as well as intolerant to wheat and dairy. I have been unintentionally losing weight and need to supplement my diet with extra things. Fortisip, an unknown word to most, but loathed and feared by those in the know, is a calorie-dense dietary supplement that comes in milkshake form. It is vile. Its sole purpose is to help people to put on weight. After it was ordered for me, it took over a week for it to arrive, during which time, I lost more weight. I tried to eat the sandwiches to compensate some nights, but being intolerant to wheat made that difficult. With my weight lower again, soy yoghurts were added into my meal plan. It took five days for them to arrive on the ward. I have to purchase my own snacks to further supplement my diet and stop me from losing any more weight. This probably only costs about €4 a day, but if I am being medically told to consume such a thing at such a time, I would think it would be provided for me on the ward- especially as I have only limited leave with which to go to the shop. Following on from that-
Physical Medical Health:
Last week I had to go to the pharmacy myself after being prescribed medication for a head cold and blocked sinuses. The hospital pharmacy didn't have the prescription in stock, and so I was advised to go out, buy the medicine myself and hand it in to the nurses to be kept in the clinic room. While on this ward, if you have any physical ailment whatsoever, the very best of luck to you getting more than a phone call to a doctor and two paracetamol. I once had a broken rib that didn't get X-Rayed until the following day, at which point I was given a prescription for strong pain killers, which did not arrive up from the pharmacy until the day after that. I have eczema and it gets worse when I'm anxious or agitated and on this admission it took over seven days for the correct ointment to be sent up from the pharmacy. I was promised a month ago that an order for Forticreme had gone in – much the same as Fortisip, but in yoghurt form – and I am still waiting for the supplement to appear.
Restraint:
The Code of Practise on Physical Restraint states that staff should only use physical restraint when no other option will work, according to the Mental Health Service Commission's brochure on the subject. It also states that restraint should not be used unless the patient is of physical danger to themselves or others. Three years ago, while in an extremely dissociative state but of no harm to myself or others, I was sitting against a wall in the corridor. I was picked up, despite protestation, by two members of staff, one male, dropped on the floor beside my bed, and left there. Another patient put a towel under my head and over me to keep me warm and after another hour, another patient brought me a cup of tea and stroked my hair and told me everything would be ok. Eventually, after midnight, I picked myself up of the floor and went to get the medication that was supposed to be dispensed to me at ten o'clock, about an hour and a half after they left me there. Nothing was said. This week, the previously mentioned cup-thrower was taken to the ground by a male member of staff and dragged to her room by the ankles before being forcibly injected with sedatives. I've said enough on that subject.
The Staff:
I am in awe of the men and women who work 12+ hour shifts at the beck and call of their patients, their patients' families, senior staff, consultants and other doctors. I would not be able to do what they do. I do believe it is a vocation and the respect I have for anyone who undertakes it is enormous. It takes something special to dedicate the majority of your time to helping someone else. Unfortunately, they are spread so thin that they seem to be tired and disillusioned the majority of the time. The staff on the ward are more often exasperated than not. They are overworked and underpaid and it results in negligence with regard to patients. I am a psychiatric patient, the problems I have are with my brain, if the problems were with my heart I'm sure that my blood pressure would be monitored every hour on the hour, yet I can go from one end of the week to the next without a nurse asking me how I am feeling. I am, in fact, rarely to never asked by a nurse how I am, apart from as a passing greeting.
I am tired. Mentally, I am drained. I'm sleeping poorly and I am stressed with the pressure of trying to put on weight on top of the issues that brought me in here in the first place. I am upset, angry and disappointed that this admission has caused a relapse in my anorexia and that it took me so long to notice it. That is a post for another time.
For now, I am trying to surround myself with positive people, enjoy the time that Luke and my family take out of their lives to come in and visit me, stick to my eating plan, and trust the doctors and nurses. I have to trust them, there is no alternative. I have to get well, there is no alternative. The HSE doesn't make it easy. The squeaky wheel gets the oil in that department.
I want to finish on a positive note. Instead of 'Help? [try] Somewhere Else', I'm going to make HSE stand for
Humans Save Eachother
Not sure if many people will make it to the end of this monstrous blog, but if you have, I thank you. And to all my Yogilateral Warriors, as ever, your love and constant support is amazing and I love you all.
Namasté,
Grá,
Clodagh x